Having a business that involves transporting goods and materials means you need to have the best transportation options. It is true when you need to load and unload timber. Efficiency has high significance when you choose the transportation option. To make it easier, you may turn to stationary cranes that can make it easier to load and unload at both ends of the operation. But, stationary cranes may not work well due to several issues. Instead, you can choose crane trucks as they can be the ideal option to move timber from one place to another easily. Why choose crane trucks for timber transport? Here are some compelling reasons:
Highly Efficient and Convenient
Using a crane truck for loading and unloading timber seems convenient. The high efficiency of the crane trucks makes them the perfect choice for industries requiring wide, heavy, abnormal, or awkward loads, goods, or delivery of equipment. The crane truck can serve multiple purposes. It becomes easier to carry out tasks in various sectors such as retail, agriculture, construction, and marine.
Versatile Trucks
The construction of the crane trucks makes them perfect for loading and unloading. It has a stable platform for carrying loads, and the hydraulic crane can aid in loading/unloading. The construction makes it easier to transport items such as timber up to thirty tonnes with ease.
Easy Access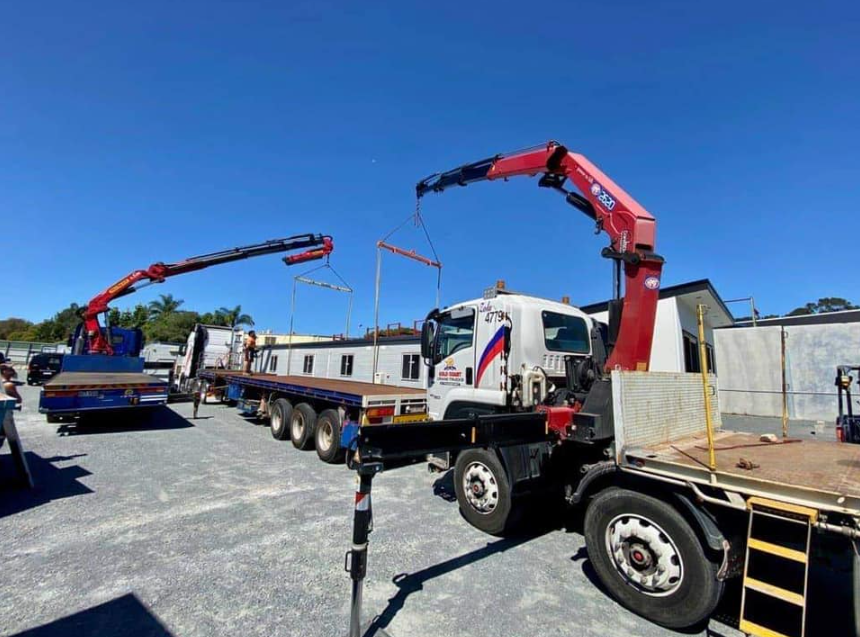 The crane trucks can access space that traditional cranes cannot access. Some worksites or urban areas have physical spaces that become limited to setting up the traditional crane. It also becomes hard to set up the traditional crane due to environmental concerns. Crane trucks can access areas with sandy or soft ground that otherwise seems unsuitable as crane pads. Due to the mobility of crane trucks, you can save time or expense.
Avoids Accidents/Injuries
The crane trucks can make it easier to load and unload heavy timber. It requires only the driver to manage the loading and unloading process. Due to the reduced requirement of human efforts, using a crane truck for loading/unloading timber reduced injuries or accidents. You can see more productivity with no staff needed for the loading and unloading. It ensures you can transport timber without facing any hassles.
Since crane trucks can meet your requirements while transporting timber, choose the reputed platform is offering such fleets for hire. When you rent crane trucks from a reliable place, you get the best vehicle that functions efficiently and is reliable. On The Move Transport is such an option that can help you complete the job on time without worrying about your safety. The truck rental service in Brisbane, Gold Coast, Ipswich, and Sunshine Coast can offer efficient services to meet clients' needs. It offers transport solutions that will help build lasting relationships with clients. The customized solution provided by the team based on your specific business needs will help build trust. The dedicated team with experience provides all businesses with an extensive fleet of trucks that suits various business operations. Get assistance from the leading transport company on the Brisbane and Gold Coast that focuses on customer safety while providing reliable transport. It will meet the requirements of the big infrastructure projects or building constructions. With the best fleet at your disposal, you can complete projects on time without any hassles.