Company Profile - Crane Truck Hire Brisbane & Gold Coast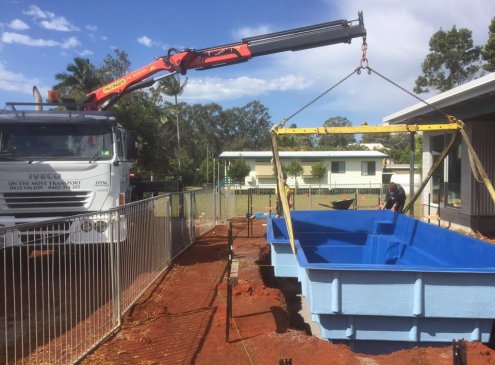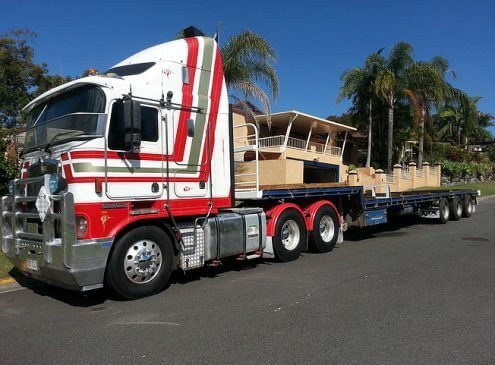 On The Move Transport provides crane truck hire and transport services throughout South East Queensland and Northern New South Wales, including the Gold Coast, Brisbane, Ipswich, Toowoomba, Sunshine Coast, Kingscliff, Byron Bay, Ballina and all surrounding areas. We also service interstate for clients request.
7 x Crane Trucks
2 x Semi Trucks
1 x Semi Crane Truck
Trailers: Flat deck , drop deck and 20 metre extendable trailer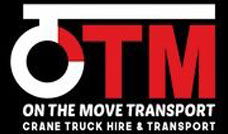 We, as one of the most reliable crane companies gold coast have a mixed fleet of crane trucks and vehicles for all different type of projects. Crane trucks, flat bed trucks, semi trucks and semi crane trucks ranging from 6 tonne up to 24 tonne carrying capacity with cranes reaching up to 30 metres in length. We can assist your company in getting your project completed efficiently, safely and on time. We transport and crane machinery, steel, timber, concrete products, signs, 20' and 40' containers,installation of traffic lights and all general freight. All of our crane trucks and vehicle have certified lifting equipment to complete all jobs and projects safely. Our main focus is to provide the most efficient and professional customer service, crane truck hire and transport service in the industry.z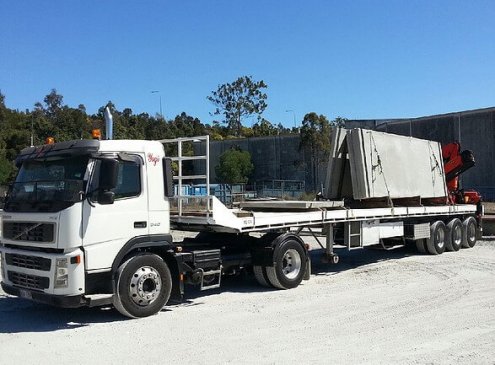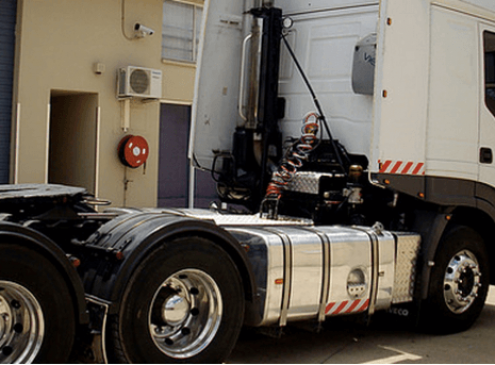 Our Mission
Whether you need a flatbed truck for hire, crane truck for hire, semi truck for hire or a semi crane truck for hire – we have it all covered. Our mission is to create a crane truck hire or transport solution for any business or clients seeking our services. On The Move Transport provides services that are second to none which includes focus on customer service, safety and keeping all our vehicles clean for a professional presentation when we represent all of our clients.
Our Vision
We are the leading crane truck hire and transport company in South East Queensland, including Gold Coast and Brisbane. Having a diverse fleet of crane trucks and transport trucks for hire means you don't need to shop around for the right truck. Whether you need 100 kg to 10 tonne craned or whether you need 1 tonne to 100 tonne transported – we are the company that can supply the right equipment to get the job done fast and efficiently. You don't need to call other transport companies we got everything covered from small to big projects.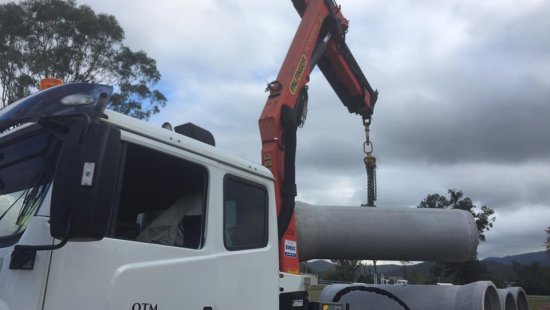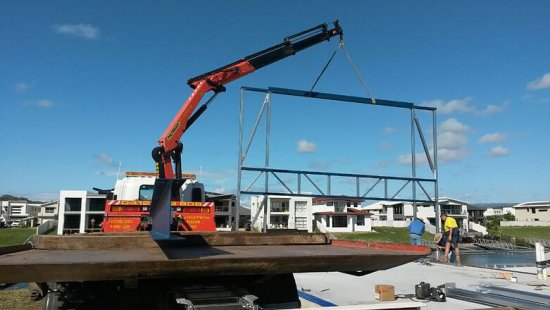 When service matters! Crane Truck Hire Brisbane & Gold Coast 
On The Move Transport – Crane Truck Hire & Transport Services
Gold Coast And Brisbane
Crane truck, Flat bed truck, Semi truck, Semi crane truck
For all your crane and transport needs.