OTM Transport have seen the expansion in the market when it comes to vehicle restoration, construction, and even the industrial sector. Within these markets and many others, the ability to transport semi-built vehicle and park homes/offices has become a vital part of our business. In these industries, the need for a transportation vehicle with a tilt tray where the goods or equipment can be winched onto the truck tray has grown substantially. We have recognised the demand and have expanded our fleet to provide our valued clients with a cost-effective solution.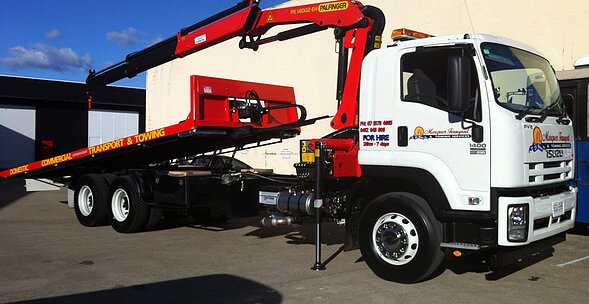 Our tilt tray truck fleet has the versatility of a crane to make the loading and offloading of equipment and products more convenient. With a load capacity of 9 tonne, you have the ability to move even the largest mobile home or office with ease. The ability to winch up equipment or a vehicle on to the tilted truck tray offers you the flexibility to transport your goods without the worry of damage to your products. With an 8 meter tray you are able to carry large containers and machinery where ever you need it to go.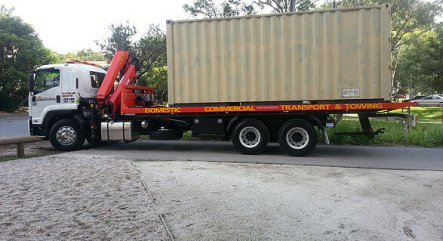 OTM Transport trucks service all locations including Gold Coast, Brisbane, Ipswich, Toowoomba, Sunshine Coast, Northern NSW and beyond, so we can provide you with the logistical support that you need no matter where you are. Our commitment to excellent customer service ensures that you will always enjoy the best of the best when it comes to our people and our fleet. Our experienced staff is standing by to assist you with your transport needs and you can rest assured that our well-maintained fleet of vehicles will never let you down.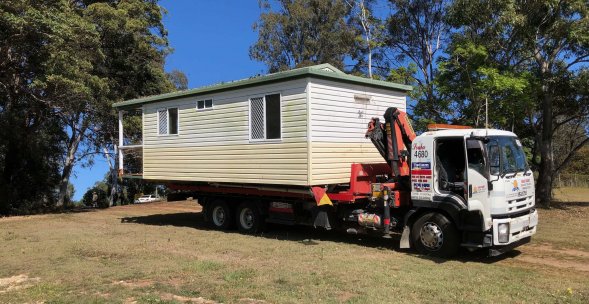 With OTM transport you are guaranteed of the most cost-effective logistical solution with the best certified and ticketed drivers and assistants in the business. We take great care to ensure that each and every one of our drivers is certified and road-legal with regular testing and quality checks. Our team is made up of the best of the best transport specialist and they will gladly offer you advise on your logistical challenges. With OTM Transport trucks you do not need any other logistical partner for your business, big or small.