Would you like to handle a big building project in a nearby city as an owner of a big and small construction company? Is it challenging to transport multiple machinery and tools in a safe and reliable manner to a specific city? To ensure that the project is handled efficiently, it's a good idea to hire crane trucks from OTM Transport. Several significant benefits of hiring a crane truck for your construction project are described below.
Make the process more flexible
When you hire a crane truck, you are always able to select one that is both suitable and most efficient for your project requirements. You will likely need to overbuy a crane truck for most of your projects to handle outlier lifts. For example, you can get a crane truck if you need to move heavier equipment. Choosing an up-to-date model ensures that you will have access to the latest technology.
Versatility is increased
Furthermore, crane truck services are highly versatile, which is another reason why they are so popular. Unlike crane trucks purchased for use only in their original environment, crane trucks that are hired can be used in a wide range of situations and terrains. Consequently, crane truck services are ideal for construction projects requiring the use of cranes in areas where cranes have never been used before.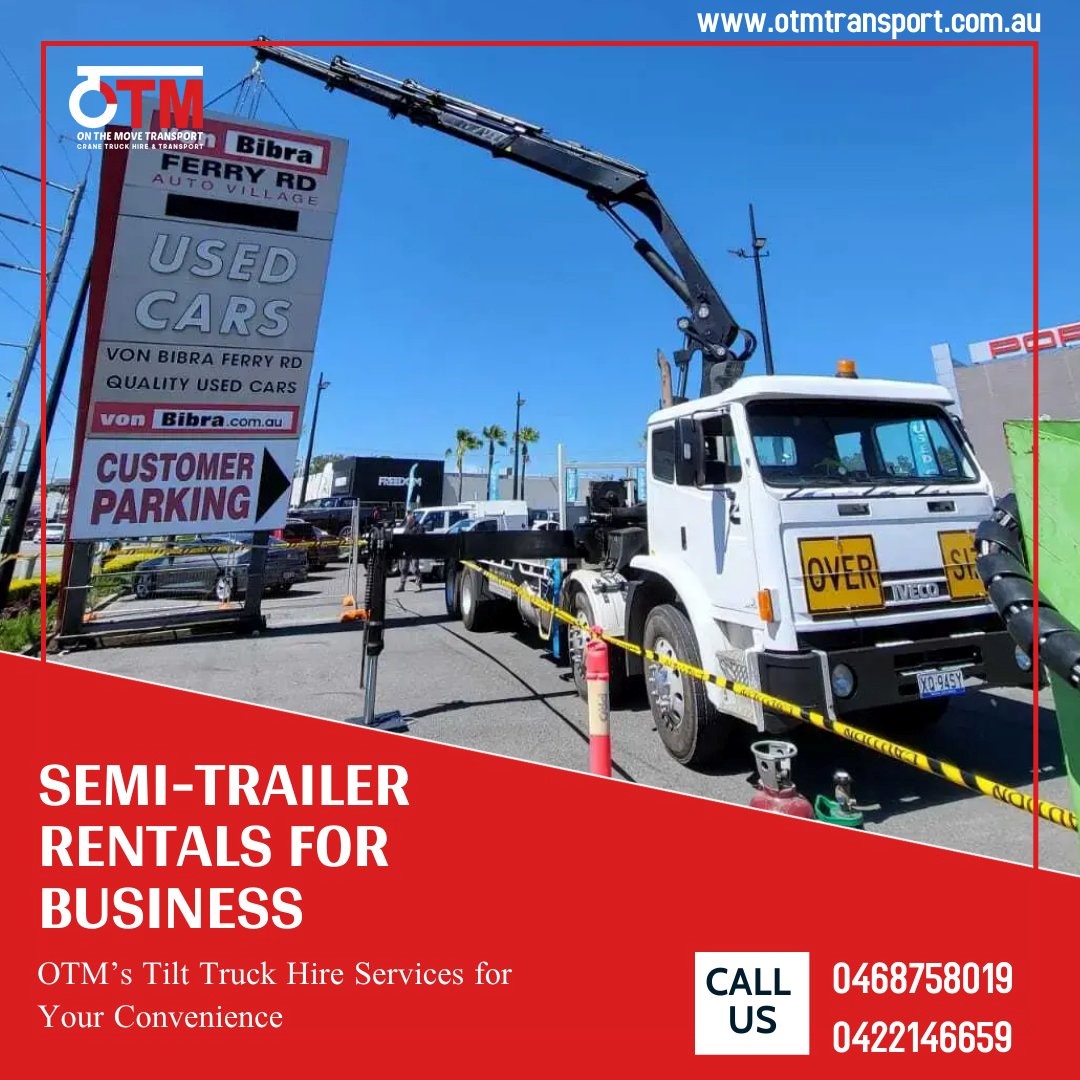 Cost-effectiveness
Choosing a crane truck rental company reduces operational costs for obvious reasons. The cost of hiring a crane is lower than the cost of purchasing or leasing one, making it one of the most cost-effective options. Rental cranes also save you money on maintenance and repairs due to the crane rental company covering these costs.
A higher level of safety
In addition to being an attractive option, crane rental services are also much safer than purchasing or leasing one. A crane is one of the most dangerous pieces of construction equipment you can use, so you are more likely to be injured by hiring one instead of owning or leasing one. Crane trucks safely operate their equipment as a result of strict safety guidelines.
Reliability is improved
You can also benefit from crane truck hire by knowing that it is operated by professionals who are knowledgeable about cranes. Having an expert operate the crane reduces the risk of injury to workers and members of the public. Crane trucks with this feature will be more reliable.
Crane trucks are extremely mobile
Crane trucks drive similarly to regular trucks, unlike cranes which need special transport considerations. Therefore, moving on public roads is free, allowing you to start your project immediately. A crane truck can also drive at highway speeds so that it can move quickly between different places. You can find crane trucks that can deliver materials to your construction projects by searching online.
Conclusion
These criteria are then met when any construction project can start and be completed on schedule and efficiently. Because of this, On The Move Transport recommends choosing the best crane truck from their collection. Due to their extensive industry knowledge, they can provide you with the best results for your project.