In the transport industry, Crane Truck is a widespread name. It is a portable boom crane mounted on an industrial truck, a crane-modified heavy truck used to load and unload goods from the truck deck. They not only transport items from one place to another but also to elevated heights. So, it is a blessing for the industries and factories.
What does a flatbed truck refer to?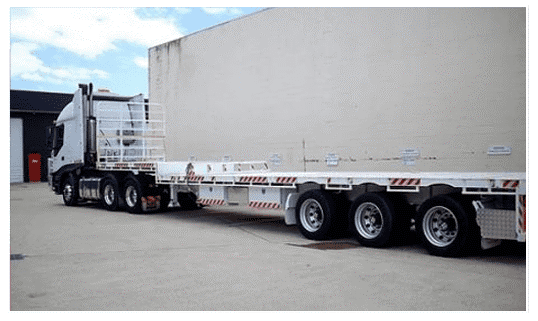 With no sides or roof over the bed and massive vehicles that are used to transport heavy cargo in adverse weather, flatbed trucks tend to be the most common type of truck for this purpose.
What is a crane truck?
A crane truck is a type of vehicle used for lifting heavy objects and has crane equipment placed on it. These trucks' greatest accomplishment is their strength and durability, which allows them to transport any heavy object from one location to another.
In Gold Coast and Brisbane, both crane trucks and flatbed trucks are hired as they save money and make things reach on time with their efficient and reliable services. They are offered to the companies, factories, and other industrial usages at the best rates. They henceforth transport items quickly and efficiently.
Advantages of Crane Truck & Flatbed Truck
One of the main advantages of Crane truck hire is their versatile truck fleet; they're able to accomplish numerous tasks like collection, demolition, and transportation. In both, the places are used for one-time transportation of heavy items as many transport companies provide both the trucks in the right place, and so clients save time and money on transportation.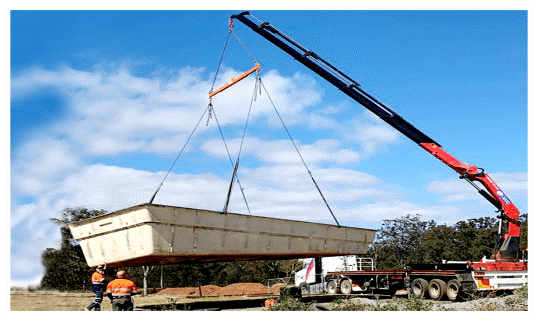 1. Reduction in downtime:
Reduction in downtime is the primary advantage of leasing a crane truck in Brisbane and the Gold Coast. Projects can take longer than expected because of the delay in the transportation of large pieces of equipment. You have the benefit of being able to shift the machinery easily by using a crane truck, which lowers the frequency of delays.
2. Stress-Free Operations:
Moving machinery from one location to another is a tedious task that requires both mental and physical effort. Professional crane truck ownership and operation can be costly and challenging. You have the opportunity to focus solely on other crucial tasks when you hire a crane truck. Professional and knowledgeable crane truck handlers will take care of the discomfort of transportation in the interim.
3. Cost Effective:
Another advantage is that Crane Trucks and Flatbed hire trucks are cost effective and provide reliable services. They transport heavy machinery and raw materials for various Gold Coast and Brisbane business operations. All the construction materials such as concrete slabs, timber, and steel can be transported using these trucks to another part of the country at a meagre cost. Many trusted transport companies use them to ensure the job is done seamlessly.
4. Maintenance:
The advantage of hiring these trucks is that one saves from the costly maintenance of owning a crane; hiring them gives a practical choice in Gold Coast and Brisbane as they are stress-free regarding the upkeep and servicing of the big device.
The crane and flatbed truck in Gold Coast and Brisbane are available throughout the year; thus, one gets a crane and logistical services in multiple locations. They have all the information online, and with a click of a button and some research, one can minimize the tension of transporting heavy objects.