Introduction –
With a constant rise in the number of industries, the growth of transportation, especially heavy transportation services, has also increased. Keeping in mind this exponential rise, there are many transportation companies that offer heavy-weight lifting vehicles for your industry. But, as the fact remains, you need a reliable transportation service you can easily trust with your precious consignments.
Requirements for the best transportation company –
We all agree that we need a reliable transportation service to assist our industrial moving. Different types of industries require different transportation services. But how to choose the best?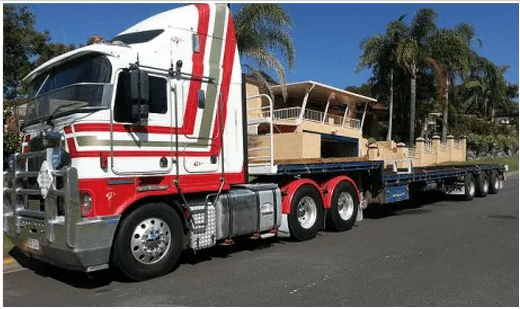 A wide range of vehicles capable of lifting heavy weights.
A licensed partner with insurance.
A bunch of experienced and skilled drivers to manage these heavy loads.
The best transportation network in Australia –
Transportation needs have also increased with the rise in the number of industries in Australia. Many industries, like public construction sites, residential and commercial construction sites, steel manufacturing companies, etc., require a reliable transportation partner. On The Move (OTM) Transportation services provide you with all the plausible solutions for your transportation needs.
The Advantages of choosing OTM Transportation Services –
Huge Network – One of the main reasons you should choose OTM transportation as your reliable partner is the huge network of heavy-load lifting vehicles they have all across Australia. They cover all the major states like Gold Coast, Brisbane, Ipswich, Toowoomba, and Sunshine Coast.
A fleet of vehicles – When we say OTM Transportation Services have a fleet of vehicles, we literally mean it. They have all the heavy vehicle range like crane trucks, flatbed trucks, tilt tray trucks, semi-truck, semi-crane trucks, etc., that can help you with the transportation and moving of any kind of industrial good. So, we can provide heavy-load lifting vehicles for any industry.
Crane trucks – Lifting capacities from 1 to 10 tonnes, extending from 1 to 30 meters in length.
Flatbed Trucks – Weighing between 6 and 13 tonnes, in the rigid smaller trucks, OTM can make trays from 6 to 8.5 meters long with a 1-meter overhang. For your large, hefty cargoes with dump deck trailers or extensible axles up to 24 meters in length, their semi trucks can transport loads up to 24 tonnes.
Semi-trucks – Their semi-trucks can move heavy loads that need to be transported to the site up to 24 tonnes. The semi trucks have the largest carrying capacities in their fleet of trucks.
Semi-crane trucks – Their semi-crane trucks come equipped with a 20-meter extendable trailer and a 60-ton crane that can be extended to 30 metres. Containers, generators, concrete pools, and all your other heavy things may be easily installed using this semi-crane truck.
Trailers – Flat Deck Trailers, Drop Deck Trailers, And Extendable Trailers – Their flat deck trucks have a typical tray length of 45 inches, but they may be extended to 24 meters if necessary.
Thus, for any of your transportation and load-lifting solution, you can rely on OTM's shoulders for the safe and secure pickup and delivery of your goods. Their fleet is huge, and their group of experienced and skilled drivers is huge too. They have expertise in carrying your commercial goods in an intact position without any damage or wear and tear.