Crane trucks can simplify your lifting requirements if your company handles huge cargo at numerous places, such as building sites. A crane truck can provide the essential accessibility you require to work within the constrained space available if you need the heavy lifting   must be done in confined areas, such as Gold Coast, Brisbane, Ipswich, and Sunshine Coast. We suggest crane trucks to companies in need of an immediate lifting solution. However, crane trucks offer more advantages than just mobility; in this piece, we'll go over some of the most important ones.
Greater Flexibility with Crane Trucks:
Crane trucks are more adaptable than traditional, stationary cranes that need support pads. This means that a variety of industries with these constraints, such as the building industry, the mining industry, and the defence industry, can utilise them because they are easier to transport to difficult locations.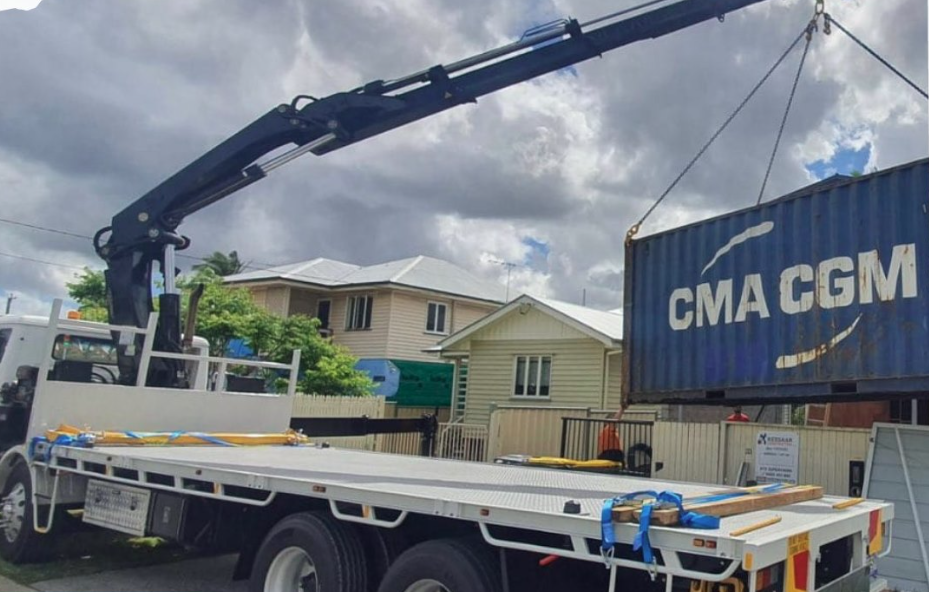 Heavy materials can be transported by crane trucks:
Heavy goods can also be transported over the crane itself using a truck crane or a crane that is placed on a vehicle without the need for additional equipment for vehicle unloading. This saves your business money on additional machinery expenditures and enables the job to be completed more quickly, safely, and efficiently.
Cut the time between pickup and delivery:
Because, as previously mentioned, the piece of equipment is essentially a two-for-one, crane trucks help reduce the pick-up and delivery times of anything you may be delivered. With our fleet of crane trucks, On The Move Transport is able to provide you with a vehicle that is properly set up for any service you need.
It's Simple to Load and Unloads:
Truck-mounted cranes are a practical way to increase the adaptability of your fleet of work equipment while also reducing pick-up and delivery times. They enable your transportation truck, for instance, to easily load and unload cargo without the need for additional lifting gear.

Heavy loads can be transported over short distances without the use of additional trucks:
If you've ever transported a huge load, you surely know that after the cargo has been loaded onto the truck by the stationary crane, the material must then be transported using different trucks. However, you can raise and transport the cargo across short distances if you have a truck-mounted crane. This adaptability enables you to utilise fewer trucks, particularly for moving the material throughout the site, which saves a significant amount of time and money.
Crane Trucks Aid in Cost Saving:
The cost of laying the foundation, transporting the crane to the site on a different truck, and then disassembling the crane to move it to a different location can all be avoided by renting a truck-mounted crane. To install and disassemble a crane, you require additional personnel, laborers, and equipment, all of which are expensive. However, none of these extra expenses are necessary when using a truck-mounted crane.